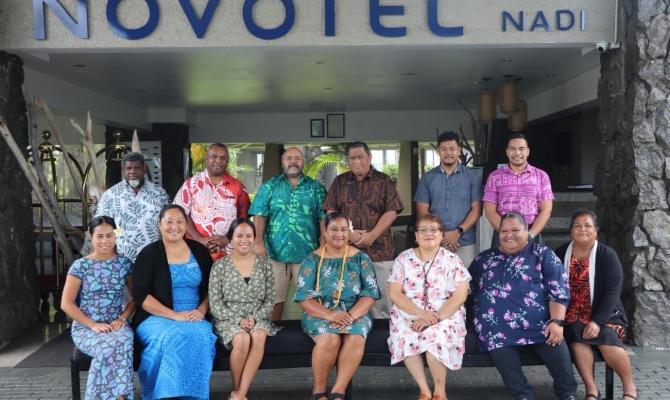 The Secretariat of Pacific Regional Environment Programme (SPREP) hosted a hybrid regional planning workshop on "Enhancing Climate Information and Knowledge Services for Resilience in 5 island countries of the Pacific Ocean" from 21 to 24 March 2023 in Nadi, Fiji. The four-day workshop was aimed at reviewing and planning a rollout of project activities between SPREP and in each of the five member countries under the project, namely Cook Islands, Niue, Palau, RMI, and Tuvalu.
The programme is focussed on integrating climate and ocean information services and multi-hazard early warning systems (MHEWS) in the five countries. The four project key results are strengthening the delivery model for climate information and services, improving community preparedness and response capabilities and resilience to climate risks, and enhancing regional knowledge management and cooperation for climate services and MHEWS. 
Representatives of the five countries were engaged in interactive sessions during the week to map their activities with SPREP in line with the SPREP activities of the project.